Daring Greatly
By Tony Posnett, Cambodia Field Office Director
Often the women we support at Ratanak are described as 'vulnerable'. In the Khmer language, as perhaps in English, it has mainly negative undertones and is not a word people eagerly use to describe themselves.
As our team in Cambodia engaged in our annual reflection and planning day at the end of 2017, I was feeling vulnerable. At the time, I was three-quarters of the way up a 10-metre climbing wall and not sure if I was going to make it to the top. We had taken all the Cambodian staff rock climbing—a new experience for everyone—as part of our day. Why?
Apart from being fun, it seemed a suitable activity as we embarked on a year in which our theme is 'Daring Greatly'. For us, 2018 is a year of new things—three new partner organizations working with 'vulnerable' women, a new project working with male survivors of trafficking and a move to a new building. This change is exciting—and yet not without risk. Our team feels understandably nervous, and perhaps a little vulnerable as they look forward to the challenges this new work will bring.
Our staff are used to feeling vulnerable. The work they do is stretching in many ways, both personally and professionally. They may be working with a young survivor who has just been repatriated back to Cambodia—full of fear, confusion and anger—and acting out on their mixed emotions. Our therapists courageously take on harrowing stories of abuse and help clients work through them. Our managers stand in front of senior government officials and ministers to promote the rights of survivors and share best practices. Vulnerability is part of the work we do, not only for our clients but our staff too.
A researcher, Brené Brown, asked people to define vulnerability. In summarizing the many responses—including 'calling a friend whose child just died' and 'bringing my new boyfriend home,' she concludes that vulnerability 'sounds like truth and feels like courage'. Speaking truth and doing so courageously seems woven into the DNA of Ratanak—from the very first delivery of medicines into Cambodia in 1990 across an official UN embargo. And so as we take some risks this year, it is not for the first time, and we are encouraged by God's faithfulness through all the other risks that make up the history of this organization.
If you are wondering if I made it to the top of the climbing wall—yes, I did—thanks in no small measure to the person holding the other end of the rope, who pulled fiercely at some strategic moments. Depending on that rope was a good reminder that we do not, and cannot, do this work alone. As a team in Cambodia we talk a lot about the importance of trust—the ability to rely on each other both in crisis and in the everyday. We are also part of a much larger team that spans Cambodia, Canada and many other countries—and includes you. Thank you for grabbing the rope and holding us up, with your prayer and support. We couldn't take the risks we do without you.
* * *
Tony first arrived in Cambodia in 2005, with his wife Margaret, who had already worked for seven years in the Cambodian refugee camps on the Thai border in the 1980s and 90s. Their three children, now teenagers and young adults, have grown up in Cambodia. Tony has led Ratanak's team in Cambodia since January 2017. He is delighted to be contributing to the restoration of individuals and systems from violence and exploitation alongside many committed individuals, not least the amazing group of people who make up the Ratanak team.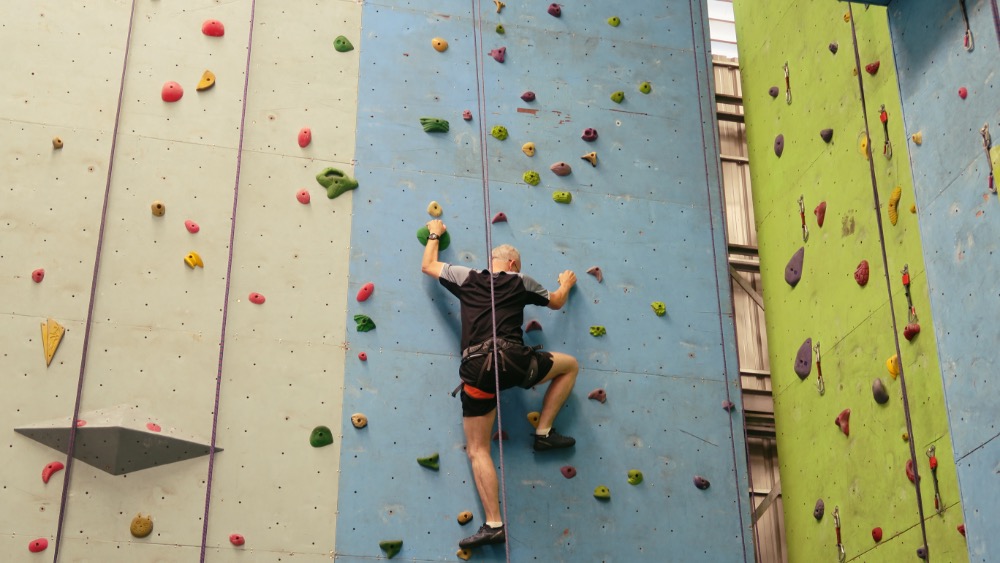 Daring Together
By Joy Kwa, Strategic Communications Manager
Ratanak intentionally seeks out relationships with individuals and organizations that enable us to serve and work alongside the Cambodian people more effectively. Collaboration is one of our core values. We believe it is key to sustainable impact as we confront the darkness and devastation of human trafficking. This year, we are starting three new projects in partnership with grassroots Cambodian organizations, working together to support even more people in need of healing and restoration. 
My first encounter with Solida left me in awe. As a young Cambodian woman her passion for justice struck me; she knew what she believed in, and had dared greatly to act on her beliefs. 
Solida was twenty-one years old when she first stepped into a beer garden. The work she was doing was entirely different, and she was there with co-workers celebrating a team achievement. What she saw broke her heart. One of her male co-workers openly groped the woman serving them food (this is totally normal in beer gardens—in fact, it's expected). But for Solida, who had never encountered this before, it was shocking. She confronted him and asked why he was treating their server that way, he responded by saying, "It's okay, it's free." The young woman's life was invisible. 
She was irrelevant.
In the years that followed, Solida doubted her ability to make a difference. She was young and female—not a leader, but she felt like Jonah running away from God's call. Five years later, she and a group of friends came together to pray for abused women. They did their first outreach in one of Cambodia's entertainment districts, and she later started a small local organization called 'Precious Women', founded in the belief that every woman is valuable. 
Rife with KTV (karaoke television) bars, beer gardens and massage parlours, whole streets in Cambodia are lined with young women in front of storefronts with bright neon lights and loud music to draw in customers.
Owners believe they are providing women with jobs and opportunities, but the salaries are so low that women have to 'work more' to get tips—this usually means leaving with their customers, giving favours and forcibly smiling through the groping and crude comments. Exploited and shamed, many view themselves the same way society does—worthless, unimportant, and expendable. When they have such a negative view of themselves, they don't know what to do or how to change their lives.
 We're partnering with Solida to run a new project that reaches out to women in the entertainment industry. While society has cast them aside, we have the privilege of pouring dignity, confidence and value into these women… of treating them like the precious women they truly are and loving them as Jesus does.
Our project empowers women in the entertainment industry by building relationships with them and equipping them with one of the most valuable tools we can give them—knowledge. Through life skills training, women learn about a range of topics from identity, effective communication, and teamwork to budgeting and business management. We will also host events and retreats to follow up on their training and further nurture relationships. Through training and mentorship, women who once felt shamed and trapped are better equipped to pursure new opportunities, transform their lives, and work towards a better future.  
As I reflect on what it means to dare greatly, I think about our staff, partners, and clients—their courage to break through uncertainty and push through their fears. Failure isn't any less a possibility for them. In fact, their barriers to success are so much higher—trauma, stigma, shame, mistrust, poverty and the list goes on. When I see women who have struggled and fought, I am inspired to push forward. 
Chanlina*, who used to work at a KTV, is one of the precious women who has found dignity and hope through this project. Timid and a little shy as she sat across from me, her eyes were bright and her smile gentle. She shared with us her dreams of opening a beauty salon. She loves Jesus and is realizing her potential and value. 
Taking even one step towards freedom requires an incredible amount of vulnerability and bravery, because freedom can be so elusive for someone who has been trapped for so long. There's an uncertainty about it. So we take the step together with them, staying beside them until they are ready. Then we fight with them as they dare greatly, strengthened by a Living Hope—a God who has died for each of them because He has deemed them worthy, valuable, and precious. We hope you will join us in their journey, and pray for staff members and the women we serve as they fight daily through trauma and brokenness.
* * *
Joy shares stories of impact from Cambodia through newsletter articles, prayer updates and social media posts. She was drawn to Ratanak's unconditional love for the Khmer people, and feels blessed to be part of an organization that translates that love into action.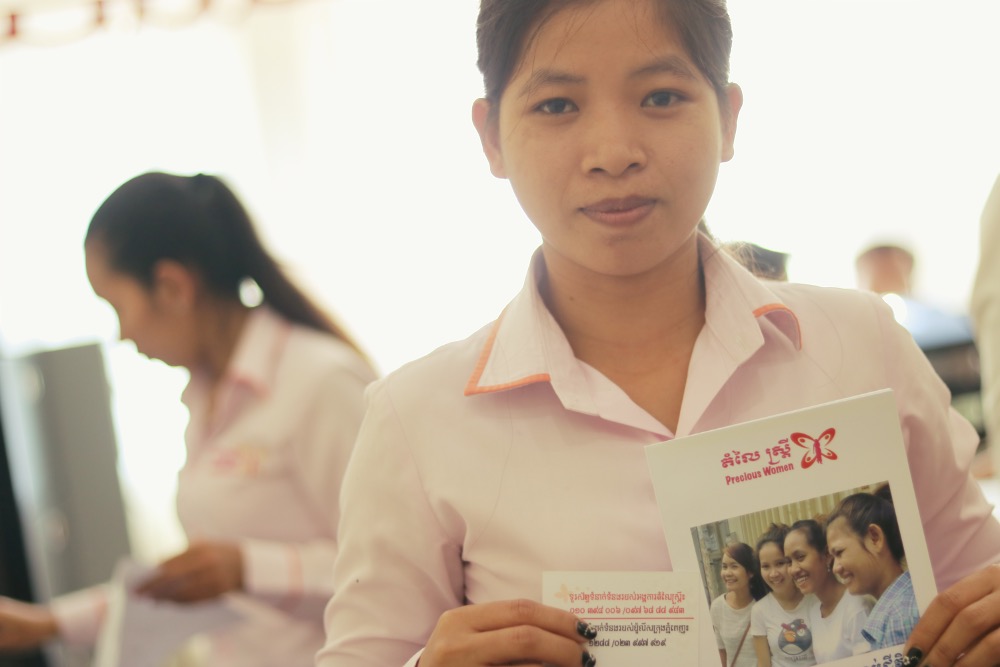 A few weeks ago in Phnom Penh, we had the joy of honouring Ratanak employees who have served with us for over five years with a special awards ceremony.
We have been blessed with a wonderful Ratanak staff team in Cambodia and this was commented on many times by other organizations in attendance. We wanted to honour our staff not only as a family, but also with other NGOs that we serve shoulder to shoulder with each day. Unity is not just an internal blessing but also a blessing shared with so many other great partners with whom we work closely. 
Thank you for being a part of this team and making the difficult work we do possible. Your partnership is a blessing, both to me personally, and to the entire Ratanak team.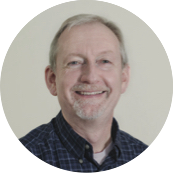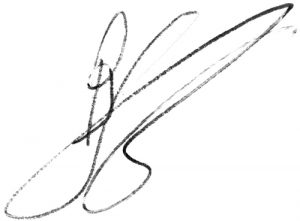 Brian McConaghy
Founding Director
*Ratanak International is committed to empowering and upholding the dignity of those we serve. Names and details have been changed to protect the identities of survivors in our programs.