MAKING SPACE AT CHRISTMAS
by Steve Norman (UK Country Director)
It has been almost 10 years since I sat holding a Sunday paper containing the story of a young girl sold into prostitution in Cambodia. As I ponder this thought I begin to mull over the events leading up to the day that had such a dramatic effect on my life and that of my family.
We had always been very busy, both at home and in church, but due to a set of circumstances we were taking a short time out. It was during that period that I read this newspaper article. In looking back on this I can honestly say that if we hadn't taken that break I would likely have not heard the still small voice of God which so challenged me and shook my life.
In the Old Testament book of 1 Kings 19:11 we read the story of Elijah being called to stand on the mountain in the presence of God. Notably in this account God didn't appear in the preceding wind, earthquake or fire, but rather made himself known in the whisper.
Our lives are busy. The background noise, work demands, family and external expectations all take their toll. In church we can be so busy about God's business that we may neglect taking time to hear what he actually wants of us. I was in this place.
Christmas can add additional stresses on top of our already crammed schedules. The increasing noise of the extra demands placed upon us makes for a busy time of year where it's difficult to find room to enjoy it all. We can get caught up in the whirlwind of the 'most wonderful time of the year' and end up hanging on until it's all over.
Yet, maybe we're afraid of quiet. What do we do with silence? It can feel unfocused and unproductive. It's unfamiliar. In our culture we're used to noise. In conversations we are quick to interrupt a silent pause. When we're driving alone in our cars we turn on the radio or play music on our many electrical gadgets. In the evening we turn on the television or computer rather than relax quietly. Then in the morning we break the silence with an alarm or a radio.
Why all this noise? What are we avoiding through our busyness? What is it about being alone and quiet that scares us?
Looking back to that first Christmas, Mary and Joseph entered Bethlehem as strangers. The town was bustling, packed with people because of the census that was taking place. No one invited them in. Everyone was too busy to make room for the couple with child, and those who turned them away were shutting their doors on God incarnate. Yet, the story of Christmas is good news of great joy for all people. In coming to a couple who were themselves lost and left out, God turned the world upside down. God's bold and daring plan was incarnation, the Word of God becoming human. The miracle of Immanuel, "God with us," is that though Mary and Joseph may have been rejected by others, they were never forgotten by God.
The sacred paths of silence and solitude with Jesus require that we release our reputation and "success" into the hands of the Lord. We're practicing trust in God that he will direct things for his good purposes. We're making room for God to work in our lives, and we're making room for those close to his heart – those who have been rejected by others, the vulnerable, the exploited and the abused. Hebrews 13 tells us, "Keep on loving one another as brothers and sisters. Do not forget to show hospitality to strangers, for by so doing some people have shown hospitality to angels without knowing it."
At the Ratanak Achievement Programme (RAP), survivors of exploitation and human trafficking are welcomed with love. While so many have turned them away and ignored their pleas, we tell them that we have a place for them – a place where they can find healing, restoration, and their special identity as princesses of the King. May we find time over the Christmas season away from the busyness to make room for Christ to work in our lives, and to make room for those the world has forgotten.
Thank you for partnering with us in this work. Wishing you and yours a most blessed Christmas.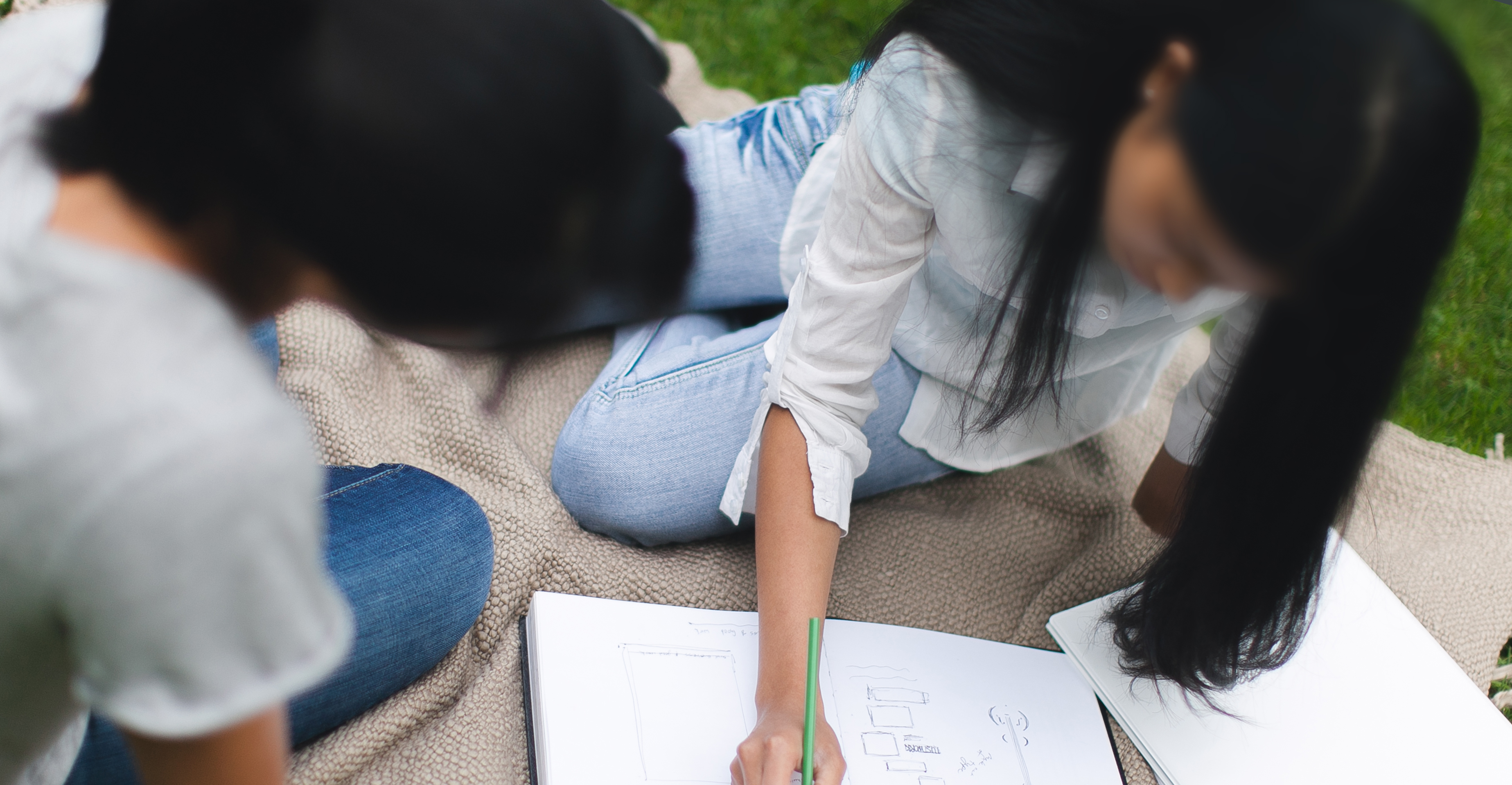 CELEBRATING IMPACT
by Brian McConaghy (Founding Director)
As 2017 rapidly comes to a close I find myself wondering where on earth the year went? It has flown by! For Ratanak, it was been a year of significant progress in strategic planning and development. It sounds pretty dry, doesn't it? But it is actually critical. How do our programs fit into the most pressing needs in Cambodia? What can we do to improve our programs? How can we continue to empower and build into our Cambodian staff – the ones who will be making the greatest impact in the lives of their fellow Cambodians?
This year we narrowed our focus to four key areas of care that we believe will effectively confront exploitation in Cambodia: equipping Cambodians to prevent exploitation, working collaboratively to protect the vulnerable, helping the trafficked return home, and persevering in love to restore survivors. These are challenging goals and involve huge time commitments. But we have dedicated staff in Cambodia and Canada actively seeking ways we can empower Cambodians and impact the systems that exploit the vulnerable. Working to change systems is always slower, and often less rewarding than working with individual lives. However, it is the changing of systems that will impact more lives in the long run. We have seen significant progress through active collaboration with government officials and other NGOs.
But all of this big picture thinking is intended to ultimately serve one purpose – blessing and transforming the lives of broken individuals. So as you celebrate the building of new systems with us, be assured that we have not taken our sights off the target. This is all about serving individuals and introducing them to freedom, and the knowledge that they have value and dignity before a God that loves them. Here are just a few of the thousands we have served this year…
Srey
Srey* is a survivor we supported through a project in cooperation with a local Cambodian organization, Chab Dai. We love that this program is highly collaborative and works together with NGOs, government officials and police authorities to create real change across borders. It runs in tandem with our prevention program, which is also carried out in partnership with Chab Dai. When abuse is reported through the community leaders that have participated in our prevention training, or when victims of exploitation call our emergency hotline, staff from this program follow through and provide support. We've worked on 358 cases of trafficking, abuse or sexual exploitation together since 2015!
Srey was homeless when she first heard about a job opportunity in Saudi Arabia. She would ask friends, family and neighbours if she could stay with them, and would move from place to place. That's why she had such high hopes for this job – she thought it would be a chance to build a life for herself.
At first Srey was told she would be picking fruit. When she arrived in Saudi Arabia she learned she would be working as a domestic servant instead, so she refused to go – it wasn't what they had promised! But her traffickers threatened her and told her she didn't have a choice.
The work was exhausting. She was "worked like an animal," she remembers. Her employers cursed her if she didn't work hard enough. They were harsh and brutally hostile to her. "I worked from 5 am until 1 am or 2 am in the morning without rest…they didn't give me food, just a little bit of bread every day." She was given rice every three days. It was too much for her body to take. Not long after working there, she starting coughing up blood. A few weeks later, the house owner sent her back to Cambodia in fear that she was infected with a contagious disease.
Our program staff worked together with the Anti-Human Trafficking Police Department in Cambodia to arrest the 4 people who trafficked her. Srey was diagnosed with a chronic disease and mental health problems. Thanks to your support, we were able to provide her with medical treatment, legal support and meet her basic needs. Our staff continue to visit and work with Srey. She is responding well to the treatment, and we are praying for her full recovery.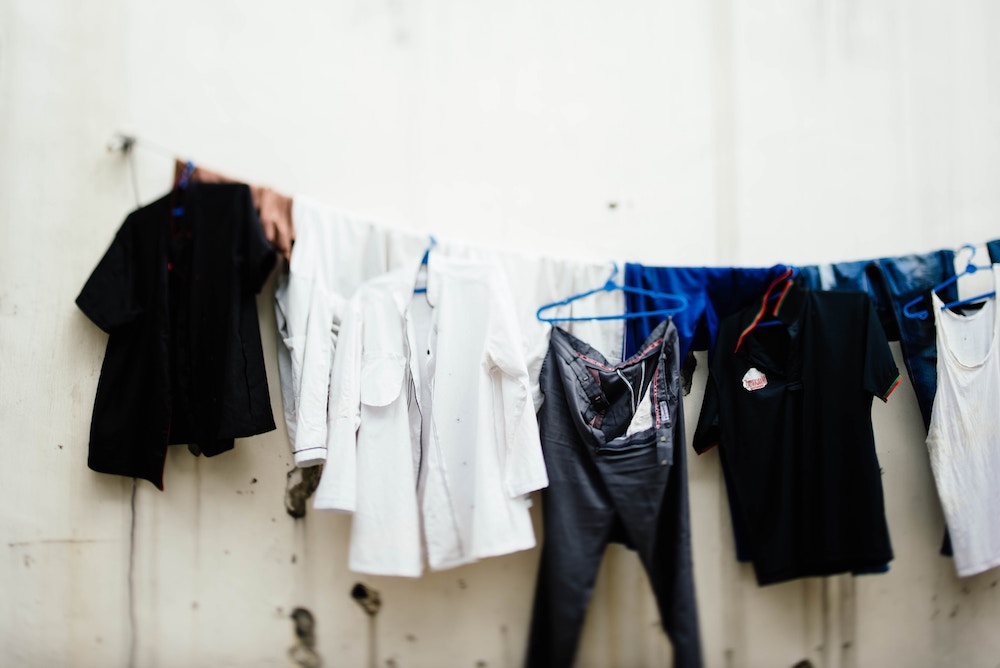 Chariya and Chan
Chariya* and Chan* were both part of the Ratanak Achievement Program (RAP). After experiencing so much pain from the trauma of being sold and trafficked, they are now journeying towards restoration. They are learning how to live independently while pursuing their passions.
Chariya came to RAP at the end of 2015. She discovered a love for food and cooking, and decided to enroll in culinary school. Our staff, much to their delight, helped her prepare for this opportunity and they were able to cook some delicious meals together. We provided career counselling and training for other life skills that would help her succeed in school and her future job. Last summer, Chariya started work as an Assistant Chef at a local restaurant. She has consistently been a model employee and now earns above the average salary in Cambodia!
Chan has been at RAP since the end of April. She wanted to learn how she could change her future. She has been joining our devotion times with other survivors and our "house moms" (home advisors) and is interested in exploring who Jesus is. She has also been attending church and joining worship. She started working part-time this summer selling clothes, and now earns a monthly salary. Chan is still discovering what her passions are and what kind of career she would like to work towards. She is exploring freedom and independence on every level.
These stories of transformation, and many more, are only possible because of your support. The Ratanak team is tired but happy after a year of work that has been difficult and rewarding. Please pray for us as we continue to push forward, bringing the gift of God's hope. Our prayer is that 2018 will be the year of freedom for many. Thanks for journeying with us as we witness God's transformative work of restoration.
Knowing Dignity
by Graeme Illman (Executive Director)
I visited a church in Phnom Penh during a recent trip to Cambodia. This particular church is in a high-rise building literally across the street from Tuol Sleng – a former torture and interrogation centre used by the Khmer Rouge during the 1970's. Tuol Sleng now houses a genocide museum dedicated to the thousands who endured so much pain and tragedy behind its walls. Needless to say, it was a moving experience for me to walk past the museum gates on my way into the church across the street. The worship service included many meaningful elements, not the least of which was a corporate celebration of communion. As I remembered the sacrifice Jesus made for us on the cross, I was reminded yet again how valuable each soul is to God and how uniquely precious each person is in his eyes. I was once again confronted with the suffering that God in Jesus was willing to endure in order to forgive our sin and bring hope and healing into the very dark and painful areas of our lives. To celebrate this reality across the street from Tuol Sleng – a place of such profound human sin and suffering – was an experience I will not soon forget.
As I contemplated writing this Christmas article, I found my mind wandering back to this church experience in Phnom Penh. I was reminded that the One who gave himself fully for each of us on a cross just outside of Jerusalem was first the One who entered our world through a humble manger in Bethlehem. As Christians, our message of hope and freedom begins with Christmas as we celebrate the reality that God came to our sinful and suffering world in the person of Jesus to offer freedom, hope, dignity and restoration to every soul.
All of this is a good reminder once again of why Ratanak serves in Cambodia and the calling that God has given us to bring hope to those who find themselves in seemingly hopeless situations of exploitation. Ratanak's mandate is to work alongside Cambodians to see their country transformed and to restore those who have been robbed of their freedom and dignity. To this end, I am genuinely excited about the vision we have for our projects as we look ahead to 2018.
Beyond the continuation of our current work, we are anticipating a number of new opportunities next year that are directly in line with our strategic goals. More specifically, we are looking at new projects that will directly assist women working in vulnerable working environments, such as garment factories and the entertainment industry (KTV Bars, beer gardens, etc.). These new projects will give us the opportunity to reach out to women with counseling, social work services, peer-to-peer mentoring, life skills and vocational training, as well as job placement services. We will have the privilege of walking alongside them towards restoration and speaking honour into their lives.
In addition, 2018 will mark a significant step of faith for Ratanak as we explore the development of a ministry to exploited men. We will be involved in strategic preliminary research into migration and male exploitation issues, particularly along the Thai-Cambodia border. Based on this research, we anticipate the work of reaching out to men who have either been exploited or are at direct risk of being exploited through unsafe migration decisions. Venturing into the area of male exploitation issues is something Ratanak's leadership has been prayerfully contemplating for quite some time and we're excited that God is leading us in this direction next year.
It is an exciting time to be a part of Ratanak's ministry in Cambodia! Stay tuned to future newsletters and our social media channels for more updates and information on our projects. I wish Brian and I could meet with all of you individually over coffee to share the team's excitement over where God is leading us in 2018. We value each one of you who so faithfully provide the financial means necessary to support our work on the ground in Cambodia. I can assure you that your financial gifts are transforming lives and enabling survivors of exploitation to experience real hope and freedom. As we move into 2018, I want to extend a bold invitation to join us in this growing freedom movement. Together this Christmas and throughout 2018, we can help many precious souls in Cambodia feel their worth and dignity.  Merry Christmas to you all!
*Ratanak International is committed to empowering and upholding the dignity of those we serve. Names and details have been changed to protect the identities of survivors in our programs.